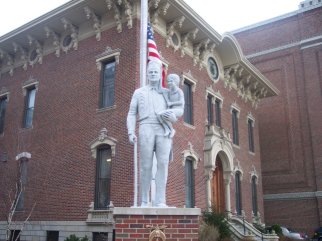 Mizpah Shrine
407 West Berry Street
Fort Wayne, IN 46802
Phone 260-426-4543
Fax 260-426-4544
Welcome to the Mizpah Shrine website. Mizpah Shrine was founded in Fort Wayne, Indiana in 1910. We are proud to be one of 191 shrine centers throughout North America. The Ancient Arabic Order Nobles of the Mystic Shrine (A.A.O.N.M.S.) is an organization of Freemasons, dedicated to having fun and helping children. The Shrine is known as the World's Greatest Philanthropy because of the network of hospitals that we have throughout North America. The network of 22 hospitals provide burn and orthopedic care for children up to the age of 18 at no cost to the family.
There are eighteen orthopedic hospitals, three burn centers, and one dual facility in the Shriners' Hospitals for Children network. The first orthopedic hospital was opened in Shreveport, Louisiana in 1922. The first burn center was opened in Galveston, Texas in 1966.
Mizpah Shrine has over 1100 children that are patients at either SHC - Chicago or at SHC- Cincinnati. Chicago is the closest orthopedic hospital and is the hospital for most of our children. The Cincinnati hospital is the closest burn center and handles all of the burn patients. More information about these two hospitals can be found on the links to the left.